We organize for you
Location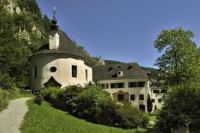 At the beginning of every wedding planning everything is about finding the right location. A magnificent church or a tent, a prestigious palace, a rustic property or cool, simple rooms, everything is possible. We find the appropriate locations for your wedding ceremony and our glittering wedding party, according to your wishes and suitable to you as a bride and groom.

We pay attention not only to the fact that the location fits, but also to details such as cleaning, staff, cloakroom, parking tickets, etc.
Flowers / Decoration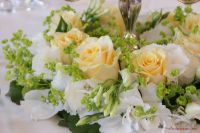 In collaboration with florists and decoration partners we design your individual bridal bouquet, boutonnières, bridesmaids flowers, church decorations, scattering flowers, ring pillows, hairclip arrangements, wrist garlands and much more.
 All rooms are decorated according to your needs and wishes.
 Unique interior design concepts and visual arrangements are the specialty of our decoration partners.
Bridal Styling: Hair & Makeup
Entertainment and Artists
Priests and / or Registrar
Other Details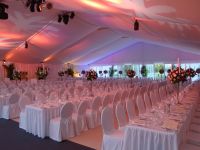 We will be happy to also assist you with the following services:
• wedding candle, wedding book, guestbook

• tent, rental furniture (gala tables, bridal table, cocktail tables,
lounge furniture, etc.)

• hostesses or securities

• fireworks

• wedding website

• jeweller

• overnight stays

• transportation

• reminder regarding potential fees for registration, blocking parking
spaces, laying a carpet, delivery zone, etc.
...

and much more.